Our Awards

The Opera & Arts Support Group is a non-profit charitable organisation and since incorporation our total commitment has been to assist young singers develop their expertise and achieve their artistic potential. The Group is administered by a small committee of voluntary members dedicated to raising funds to assist and support talented young singers and musicians to enable them to further their studies and professional development within Australia and overseas. The Group has raised and distributed over $800,000 in grants to deserving singers and musicians.
Initially our focus was on young artists and chorus members with Opera Australia. Most of our younger singers who now sing principal roles with Opera Australia and major overseas opera houses have benefited from our support, including Emma Matthews, Catherine Carby, Dominica Matthews, Warwick Fyfe, Angus Wood, Natalie Jones, Jose Carbo and Teddy Tahu Rhodes to name just a few.
We believe supporting the professional development of young singers ensures the future of opera, not only in Australia, but worldwide. The funds raised are distributed on the advice of leading coaches for specific purposes to assist with vocal lessons, coaching fees, language courses, acting, stagecraft and movement tuition, masterclasses, workshops, vocal scholarships, airfares, auditions and help with overseas study expenses. Each year we distribute funds to assist emerging and talented young artists with their studies to prepare them to accept scholarships to prestigious overseas academies.
We fund coaching with Australia's leading vocal coaches and singing teachers. The distinguished vocal coaches who have visited Australia under the Group's auspices have also provided a wealth of experience to our young singers working with Opera Australia.
Many of our young prodigies have happily gained entry to renowned overseas conservatoires including the Royal Academy of Music, Guildhall School of Music & Drama, Royal College of Music in London, and the Royal Northern College of Music in Manchester. Travel and living expenses are not always fully covered in scholarships so our Group helps fund these shortfalls. We have also provided financial assistance for young singers to prepare for, and undertake, auditions in Europe. The continued support of young artists is very expensive, but an essential investment in the future of our singers.
Language courses are a vital requisite for an opera career and require study in Australia and frequently a period at an overseas university or college, where we provide funds for living expenses and tuition fees. Expanding our commitment to the performing arts, we provided sponsorship for WAAPA graduates and singers working in the musical theatre repertoire to participate in masterclasses. The participants enthusiastically reported that these unique and motivating projects provided an invaluable opportunity to further their musical education.
We assisted musical theatre artist, Tyran Parke, with funding to travel to New York to undertake the world renowned cabaret course at Yale University, Melle Stewart with a study trip to London for vocal coaching in preparation for her leading role in the new Australian musical The Hatpin and Nick Christo to accept an invitation to research and perform his show, The Fabulous Frances Faye, in New York.
It is also recognised that in addition to our direct financial assistance, the Group through our regular series of well patronised fundraising concerts, offer many young singers opportunities to gain invaluable performance experience. Considered essential for the development of performing artists is the opportunity to gain experience on the concert platform to develop their ability to interact with an audience, deal with nerves and the effect this has on vocal technique and breath support, and enhance their ensemble skills working with an accompanist and other singers.
The Opera & Arts Support Group's Vocal Scholarship is a main event in the Sydney Eisteddfod. Total prize money of $16,000 attracts aspiring young singers from all over Australia. Many past finalists have progressed to win other major singing competitions and are also successfully working and studying in Australia and overseas.
Donations to the Opera & Arts Support Group Inc are fully tax deductible (click here for more info) – Charity CFN 10745. ABN 24 304 772 801.
Many of our recent winners have gone on to win major competitions and are also successfully working and studying in Australia and overseas.
Recent winners of the OASG awards include:
Teresa Duddy
Teresa completed her Masters in Performance at the Chicago College of Performing Arts, USA, in 2011, and her Bachelor of Music at the University of Melbourne in 2009.
Her performances include Barbara in The Conspirators (2009): Lolette in La Rondine (2012): L'Enfant in L'Enfant et les Sortileges (2010): Rita in Rita (2011): Susanna in Le Nozze di Figaro (2011) with the Lyric Opera Studio of Weimar (Germany), and Clorinda in La Cenerentola (2011) with Lyric Opera of Chicago.
Following her return to Australia in 2012, Teresa has performed: Cindy and Wendy in Contact! as part of the Melbourne International Comedy Festival; Kate Pinkerton in the Academy of Ancient Idols' Madama Butterfly; Rose (understudy) inWhat Next? with Victorian Opera; and Cathy in Little Deaths also with Victorian Opera.
Teresa was the 2012 winner of the Warrnambool Eisteddfod Aria Competition, and a grant recipient from the Tait Memorial Trust, Opus 50, and the Opera & Arts Support Group.
Valda Wilson
Valda Wilson was born in Sydney in 1982. She obtained a Bachelor of Science (Hons1) at the University of Sydney in 2004 before completing a Diploma of Opera at Sydney Conservatorium of Music in 2007 under the guidance of voice teacher Stephen Yalouris.
Principal roles with the Conservatorium Opera School were Rosina in La vera costanza (Haydn), Susan in A Dinner Engagement (Berkeley), Amore in Paride ed Elena (Gluck) and Geraldine in A Hand of Bridge (Barber). Other Conservatorium appearances were in Haydn's Il mondo della luna and La fedeltà premiata, and as Barbarina in scenes from Le nozze di Figaro. Valda has performed scenes as Musetta and Mimì in La Boheme, Pamina in The Magic Flute, and Blonde in Die Entführung aus dem Serail. Other full roles performed with various companies include Mabel and Edith in The Pirates of Penzance, Pitti-Sing in The Mikado, and Aline in The Sorceror.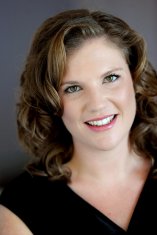 Emma Moore
The Australian soprano, Emma Moore, completed her postgraduate studies at the Sydney Conservatorium of Music, University of Sydney, having been awarded a Bachelor of Music with First Class Honours in 2009. In 2011, she won the prestigious Marianne Mathy Scholarship from the Australian Singing Competition, and she has received several other awards.In late 2011 she undertook a position at the Universität der Künste, Berlin in their Master of Opera Course.
Emma Moore has performed a wide variety of roles. Her experience as a performer ranges across the Art Song, Operatic and Oratorio repertoire. Recent operatic roles (as of 2011) include Dido in Dido & Aeneas; Miss Jessel in The Turn of the Screw and Eurydice in Les Malheurs d'Orphée. She has also performed Sandrina in La Finta Giardinera for the Sydney Conservatorium Opera Studio..
Lauren Fagan
Australian soprano Lauren Fagan graduated with a Bachelor of Business before moving to London to study on the Opera course at The Guildhall School of Music and Drama. She continues to study with Susan Waters.

She joined the Jette Parker Young Artist Programme in September 2014 and will make her Royal Opera debut as Papagena Die Zauberflöte, followed by Girl The Rise and Fall of the City of Mahagonny . She will also sing Giulia La scala di seta in Meet the Young Artist Week.

Lauren was a member of the 2014 Glyndebourne Festival chorus, where she covered the role of Annina La Traviata. She was recipient of the Dame Nellie Melba Scholarship in 2011 and 2012 and was runner up in the 2012 McDonald's Operatic Aria Final, with finalists from around Australia and New Zealand.
Bryony Dwyer
Tasmanian soprano, Bryony Dwyer, is a graduate of the University of Sydney's Conservatorium of Music, completing a Bachelor of Music in Performance in 2008 and an Advanced Opera Diploma in 2011.
Currently based in Vienna, Bryony joined the Wiener Staatsoper as the 2012 recipient of Opera Foundation Australia's Vienna State Opera Award and remained as a member of the ensemble for the 2013/2014 season. While at the Wiener Staatsoper Bryony sang and covered roles such as Barbarina, Papagena, Giannetta (L'elisir d'amore), Sophie (Werther), Despina, Clorinda and Eine Modistin, among others.
During this past season at the Wiener Staatsoper, Bryony participated in two Premieres. Renowned director, Otto Schenk, created a brand new and beautiful production of Janàček's Das Schlaue Füchslein. Bryony was seen as eine Henne in their production which was hailed as "a triumph" by critics.
Anita Watson
After completing a Bachelor of Music from the Sydney Conservatorium of Music, Australian soprano Anita Watson graduated with honours from the Australian Opera Studio.  She was a member of the Cologne Opera Studio 2006-7 and the Jette Parker Young Artist Programme at the Royal Opera House, Covent Garden from 2007-9.
 Anita has won prizes in many prestigious competitions amongst them the Australian Singing Competition, the "Queen Sonja International Music Competition" in Oslo, "Neue Stimmen" in Germany and the Plácido Domingo "Operalia" competition. In 2009 she was awarded the 1st prize and the audience award at the international "ARD Music Competition" in Munich and the "SWR Emmerich-Smola Prize" in 2010.
Recent and upcoming engagements include FIrst Lady (Die Zauberflöte) for the Royal Opera House, Flowermaiden (BBC Proms),  Mimì (La Bohème) for Opera North, Governess (The Turn of the Screw) for Théâtre du Capitole Toulouse, Pamina (Die Zauberflöte) for Welsh National Opera and Anne Trulove (The Rake's Progress) for Teatro Municipal de Santiago.
Rachel Bate
Rachel Bate graduated from the Sydney Conservatorium of Music in 2011 with a Bachelor of Music in Vocal Performance an Advanced Diploma of Opera.
In April 2010, Rachel was awarded the Joan Carden Scholarship, which included a monetary scholarship and an engagement as a soloist with the Sydney Graduate Orchestra and choir at the beginning of 2011.
Rachel was the 2010 Australian Singing Competition winner and was awarded the 'Marianne Mathy' scholarship under the baton of Maestro Giovanni Reggioli. In the same year, she also won the 2010 Opera Foundation's German opera Scholarship.
Rachel now resides in Kӧln, Germany where she has begun her career as a working opera singer in the OperKӧln's Young artist program and the Kinder Oper.
David Corcoran
Operatic Tenor David Corcoran began singing in 2002 with John Lander. He commenced studies in the Diploma of Opera at the Sydney Conservatorium of Music in 2004. David currently studies voice with Dr. Rowena Cowley.
2014 has seen David end off his current contract with Opera Australia singing Borsa in Rigoletto and Roderigo in Otello. He also covered Don Jose and Cassio in the mainstage seasons in Melbourne and Sydney.
David now plans on embarking on an International study tour, mainly to Germany at the end of 2014 pursuing lessons with three established Heldentenors and also participating in German Language lessons in Berlin at the DID Deutscher Institute as well as working with coaches and repetiteurs in the cities he visits.
In 2015 David will be relocating to Vienna with his wife, Mezzo Soprano, Margaret Plummer and family to pursue further studies in Opera Singing and will hopefully gain some International contracts.